About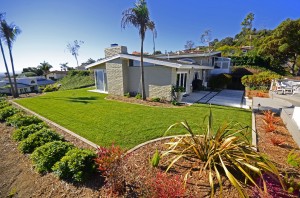 Why Hire Scarlett's Landscape?
Here at Scarlett's Landscape, we are Landscape Architects. Our in-house design team is composed of a Licensed Landscape Architect and Landscape Design Associate, both Cal Poly Pomona graduates in Landscape Architecture with a combined experience of over 20 years in the field. They specialize in commercial and residential landscape hardscape, planting, irrigation, and grading design and planning. They will meet with you to discuss your vision and budget for your outdoor space and then conceptualize it all in a formal drawing for your approval. Once the concept is complete the building can begin with everyone on the same page.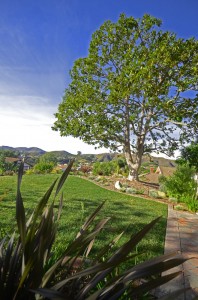 Here at Scarlett's Landscape, we are Landscape Contractors. What does that mean you say? Well you may or may not know this but a Landscape Contractor is basically a general contractor for the outdoors. We are Landscape Industry Certified by PLANET through extensive training and a commitment to best practices, performance, safety, continued training, and the environment. A professional and knowledgeable landscape contractor, like Scarlett's Landscape, can legally and proficiently complete any type of work in your yard including but not limited to drainage, electrical, plumbing, irrigation, hardscape, carpentry, fencing, and masonry, along with all the planting, mulching, etc. That's not to say all companies have the expertise to complete these tasks for you, but for us, it's one of our specialties. Once we have our Design in place, we have all the tools, trades, and talent to bring your dream to reality without bringing in another company. Where else can you hire a firm that can take your dream, bring it into a formal concept, build it, and then maintain it for years to come? I know of only one place: Scarlett's Landscape, Inc., contact us today.
Who's Been Hanging Out in my Yard?
Scarlett's Landscape Principals
Tom Scarlett
Tom was born in Los Angeles and raised in North Hollywood and Glendale. He graduated from Loyola Marymount University where he was a 4 year starter on the baseball team as a Pitcher, and is in the records books for career wins and ERA. Tom moved to Ventura around 1972 and for the next 25 years worked in pipeline construction. Tom also has his teaching credential from Cal Lutheran University and has substituted in all the local public schools as well as taught driver's ed. Tom also spent a great deal of time coaching baseball, softball, and basketball at all levels. Tom started Scarlett's Landscaping & Irrigation in 1980 as a side business to earn money on weekends. Over the years the company grew and when he retired from pipeline construction, he pursued his business full time. Scarlett's Landscape, Inc was formed in 2008 with Tom's only son Jeremy and now provides Landscape Design and Build service for all of Ventura County, Santa Barbara, and West Los Angeles County. Tom is married to his wife of over 40 years, Donna and has two daughters that live in Ventura as well. Jeana, a personal and team trainer and Danielle, a hair stylist. He currently has 7 grandchildren. Tom enjoys working out, traveling, and hanging with his family and grandchildren.
Jeremy Scarlett
Jeremy was born and raised in Ventura. He graduated from St. Bonaventure HS in 1996 and UCLA in 2001. Jeremy grew up working with his father and continued to do so all through college. After college, he spent time in the environmental and financial fields before rejoining forces with his father in 2008. Jeremy and Tom formed Scarlett's Landscape, Inc and now provide Landscape Design and Build services for all of Ventura County, Santa Barbara, and West LA County. Jeremy is a Landscape Industry Certified Hardscape Technician thorough NALP (formerly PLANET), a Level II Certified Allan Block Experienced Wall Builder, and a certified ICPI Concrete Paver Installer . Jeremy makes his home in Ventura with his wife and high school sweetheart, Stephanie, sons Logan and Gavin, and daughter Morgan. He enjoys coaching youth sports, particluary baseball and football, and loves hiking and camping.
Jason Stetler
Jason was born and raised in Ventura and has known the Scarlett family since he was a child. He graduated from Buena HS and Cal Poly Pomona with a degree in Landscape Architecture. Jason has worked for various Landscape Architecture firms in the Ventura area. Jason joined the team at Scarlett's Landscape, Inc in April 2010 after freelancing for Scarlett's for years. He's a Licensed Landscape Architect and takes creative credit for most all of the projects we complete. Jason is married to his college sweetheart Carmel and lives in Ventura with his son Jackson and daughter Olivia. Jason enjoys surfing and fishing.
Chris Camarillo
Chris was born and raised in Ventura County and was introduced to the Scarlett family through a client.He graduated from St. Bonaventure HS in Ventura and Cal Poly Pomona with a degree in Landscape Architecture. Chris joined the team at Scarlett's Landscape as an unpaid intern in 2011 and under Jason's tutelage and amazing work ethic has grow into a full-fledged Landscape Designer, creating some of our most beautiful projects. He's currently working towards completing his requirements for state licensure and while he's not working enjoys traveling.
Who are those guys in your yard?
Our production team is led by our Superintendent, Ray Danner. Ray oversees all field operations and our four construction crews. The crews are headed up by our foreman, Jose Perez, Arturo Archiga, and Javier Castaneda. These guys have the experience and know what it takes to do a job right. They are assisted by Doowee Warner, Jose Rodriguez, Milton Sanchez, Martin Mendoza, Angel Cabral, David Serrano, Adrian Cardona, and Juan Perez. Antonio Arteaga is our carpenter and master craftsman who does many of our most detail oriented projects. Our irrigation specialist and warranty tech, Chris Tivy, is a former golf course irrigation specialist and knows how to handle the biggest and smallest of problems and systems; he's on call to take care of any repair emergency that may arise with the experience and know-how to fix it right. He also handles our 90 day warranty prior that we provide to all completed projects. The entire teams looks forward to meeting you very soon!
Learn More About Our Story
If you want to learn more about us, please see a our featured article in Turf Magazine